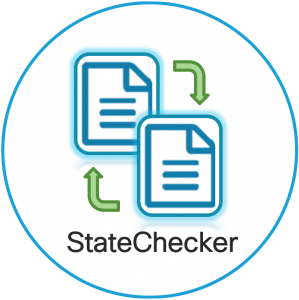 StateChangeChecker
Company: Cisco
Details
State Checker (also known as StateChangeChecker) is a Cisco ACI application that allows operators to snapshot a collection of managed objects (MO) in the fabric and perform snapshot comparisons. This allows operators to answer questions such as:
1) What changed in my fabric ?
2) Are my critical objects the same after maintenance ?
3) Did any route change on any node ?
4) Are all the local endpoint learns still present ?
For more details, refer to the online documentation at:
statechecker.readthedocs.io/en/latest/
For help or questions, see the developer contact info below. Feel free to open an issue on github!